TicTie Calculate version 5.0 and higher only.
You can change your password in your online account. You can log in to your online account by clicking here. You will also be directed to your online account if you select Manage Account from the TicTie Calculate menu in Adobe®.
After login in, you will see 4 sections in the left-hand navigation panel; Account, Users, My Profile, and Support.
Click Change Password.
Enter your old password.
Enter your new password and confirm it.
Click Submit.
If you are unable to log in to change your password, you can reset your password by clicking the Forgot Password? button.
This will send a reset password link to your email address.
The email will be from noreply@safesend.com.
If you do not see it, check your junk/spam folder.
You may also want to add noreply@safesend.com as a contact or trusted sender to prevent this from happening in the future.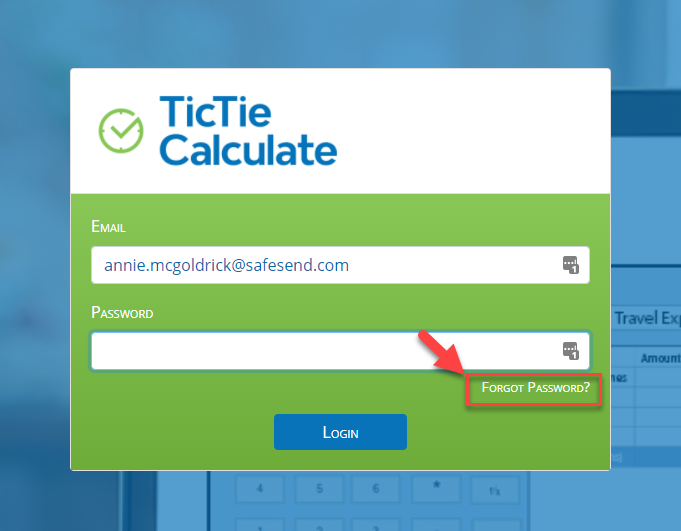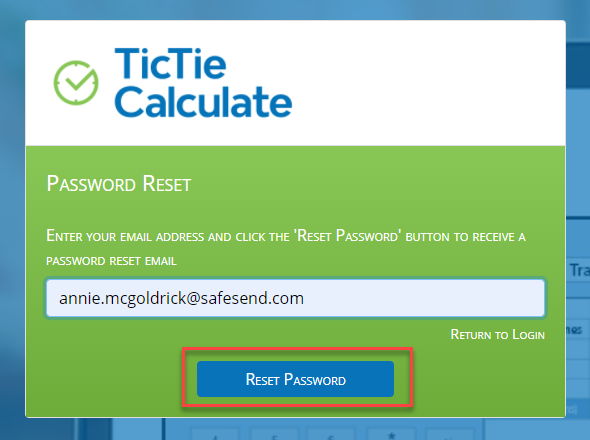 Click the link in the email.
This will direct you to a page where you can set up a new password.
Enter and confirm the new password.
Click Submit.
You will then be re-directed to the online account log in page.