Congratulations on your purchase of TicTie Calculate! Getting started is easy.
Please use Google Chrome or Firefox to download and run the installer. We recommend using Adobe version 11 or higher to ensure compatibility.
Please Note: There is no username/password or any other login information associated with TicTie Calculate.
Installing TicTie Calculate
Before you begin, ensure that Adobe Acrobat is closed on your workstation.
Download the .exe file: Download TicTie Calculate
Run the installer
Follow on-screen instructions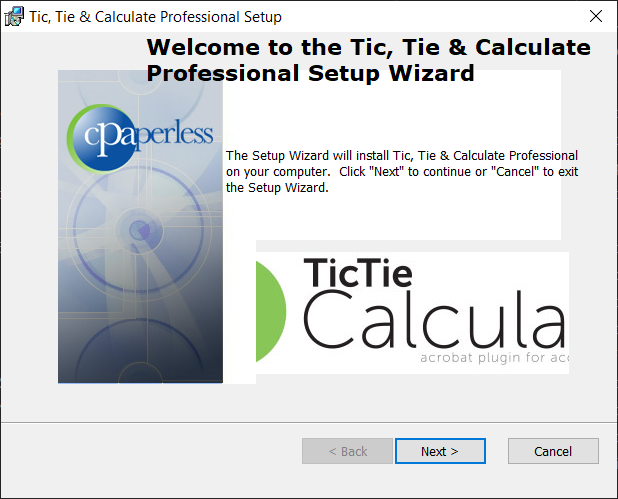 IMPORTANT: If you would like to install the program in a Citrix or Terminal Server environment, please contact support@safesend.com for the correct installation instructions.
Activating TicTie Calculate
Open Adobe Acrobat
Locate TicTie Calculate in the main command menu
Click Activate
In the Activation dialogue window, fill out the requested information
Click Register
Enter your product key (copy and paste) from your confirmation email
If you are a trial user, click the link in the lower left and a product key will be generated for you (30 day trial)
Click Activate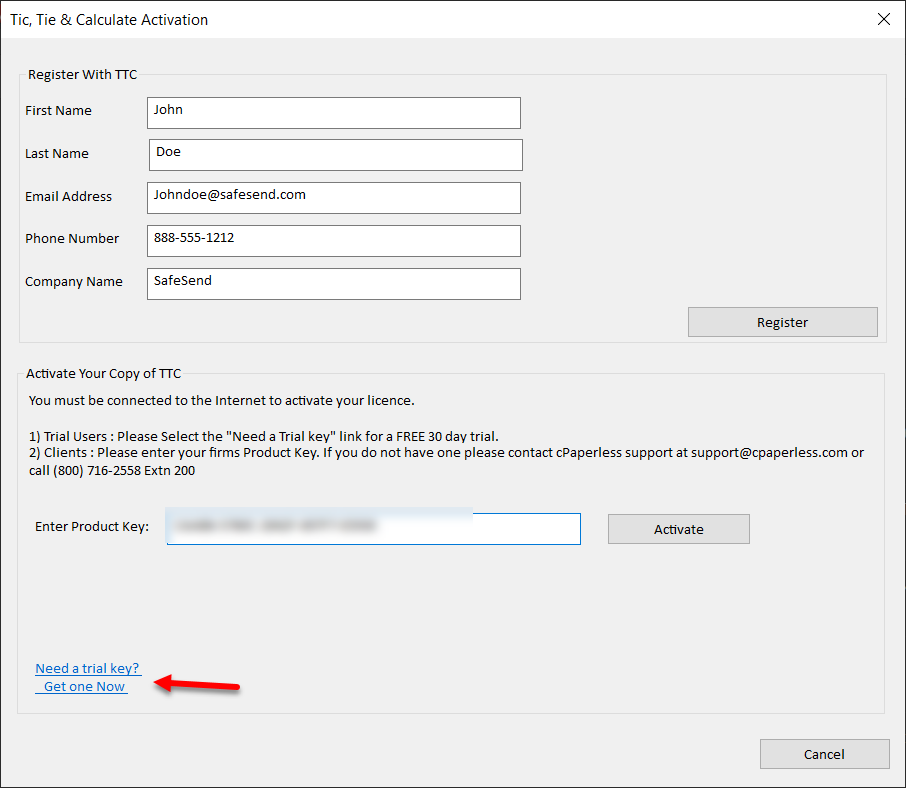 Close and restart Adobe Acrobat for the changes to take effect
Note: Using Adobe Acrobat DC? View this Help Center article for instructions.
Purchase Additional Licenses
If you would like to purchase TicTie Calculate additional licenses, please visit our website, and click the Purchase Now button in the TicTie Calculate section of the Pricing page.