TicTie Calculate version 5.0 and higher only.
The TicTie Calculate Digital Calculator allows the user to do calculations throughout the source document as well as print digital calculator tape directly to the PDF document.
Select the Calculator option in the TicTie Calculate toolbar.
Use keyboard numbers/ten keys to enter data.
The functionality of the TicTie Calculate Calculator is very similar to most handheld calculators.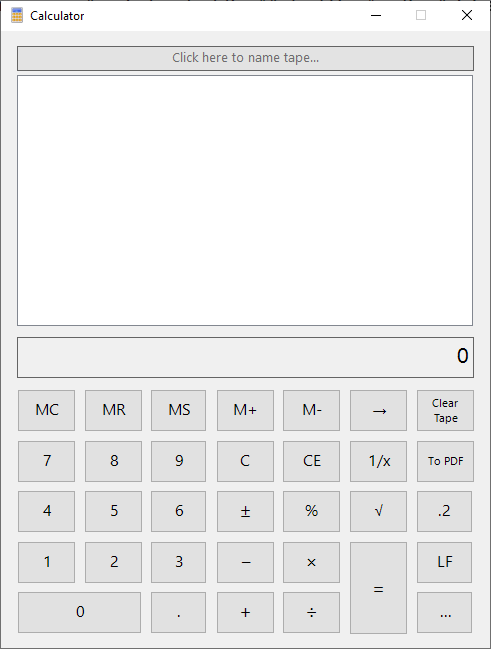 Additional Features
Clear Tape: Clear all information currently entered in the calculator.
Tape Name: Add a title to the printed calculator tape.

The three-dot icon (...) in the bottom right-hand corner will open an additional options menu.
Switch to 10-Key Calculator
Thousands Separator: Adds a comma to the thousands place in the calculator tape.
Line Numbers: Adds a line number column to the left side of the calculator tape.
Line Shading: Every other line will be shaded gray.
Grid Lines: Row lines will be added to the calculator tape.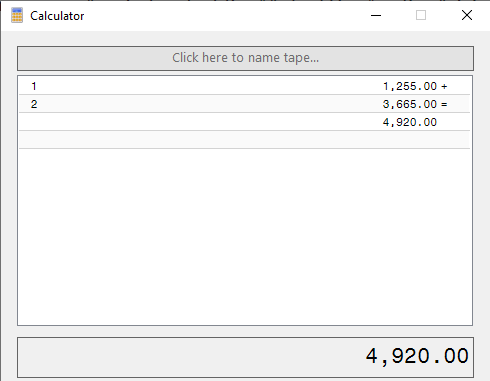 Copy to Clipboard: Copy the calculator tape to your clipboard so it can be pasted into Adobe or another program.
Double-click a line item to type into it.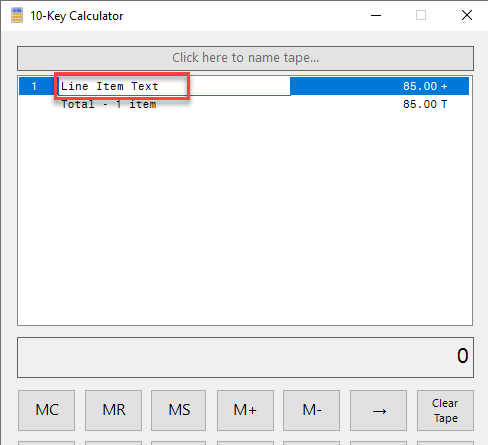 Print Tape to PDF: when all data is correctly entered you can print tape to PDF document.
The Calculator will stay open, but the tape will be pasted to the page of the PDF you are currently on.
Close the calculator to view the printed tape.
Resize the tape by clicking the box, then dragging the corners.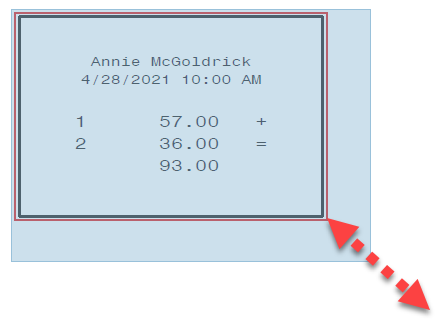 Move the tape by clicking the center of the square, then dragging the box.
Editing Tape
Right-click the tape to edit.

Select To Calculator... to open the calculator with the tape information.

You can edit information in the calculator.
If you print the tape again, both the original tape and the new tape will be on the page. You can delete the original tape if necessary.

Select Color... to change the background color of the calculator tape.
Select Next and Previous to navigate between existing calculator tapes.
Select Delete to delete the tape from the page.
Select Acrobat Menu to open a list of Adobe tools.
Calculator Preferences
Select the "Preferences... option in the Tic Tie & Calculate menu.
Navigate to the Calculator tab to select your Calculator Defaults, as well as Inserted Tape options.
Color changes the background color of the printed tape.
Font Size changes the font size of the text in the printed tape.
Narrow prints the tape in a narrow box.
The Narrow, Add Author and Date and the Add Column Separators options are pictured below: